Ads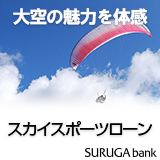 Notice

I was renewed HP of Sky Asagiri.


If Paragliding, the Asagiri at the foot of Mount Fuji.
Welcome !!

It's a day paragliding school distance from Tokyo, Nagoya!
At the foot of Mount Fuji, Asagiri is Japan's largest area of paragliding.
It's possible every day flight almost throughout the year!
Top finishers staff I'm enrolled in the world championship!